Do you daydream of hiking hotspots and taking in fresh air? Then you likely Fakecation like 'The Adventurer'.
For more interesting views and glorious nature in your life, we have a few ideas to get started.
Your Outdoor Fakecation Guide
To get you ready for your next not-so-far-away excursion, we've curated a list of essentials you'll need, along with some inspiration and ideas to help make the best of it.
Pick your destination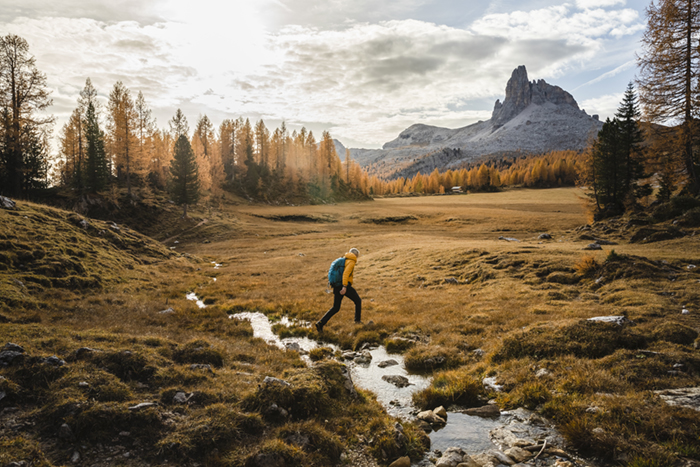 If you've already ventured off to all the hiking spots in your area, check out some of Canada's top 10 hiking trails for even more sights to see. Missing your weekend fishing trips? We have a few ice fishing hotspots in mind for you. And if you're more of a camper, we suggest taking a peek at some epic winter campouts you need to know. If you're an adventurer at heart, you might have these on your bucket list!
Or, make your backyard the backup
Can't get away as soon as you're hoping to? If you have a backyard, you can still enjoy a few of the outdoor activities you love. Try building an epic snow fort, make some beautiful ice sculptures, and even set up a winter picnic with snacks by the fire.
Pack the Essentials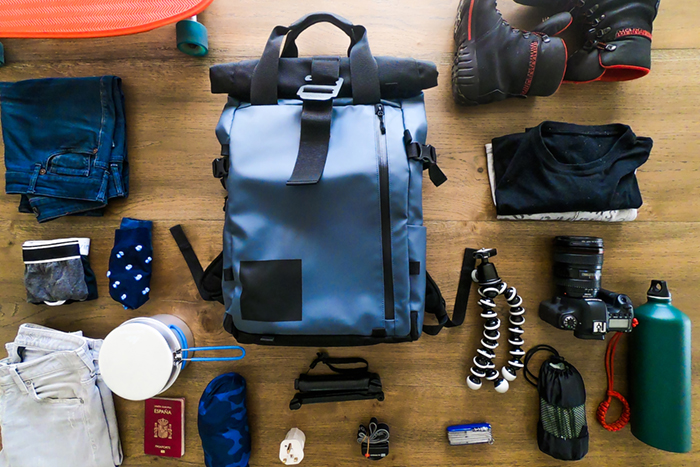 Now that you have your destination in mind, the next step is to get the gear for your trip. Check out our list below for some of the gear to take along with you. If you don't have them, there are some great Canadian outdoor retailers out there to explore online.
Snowjacket
Snowpants
Winter Hat
Gloves
Boots
Heavy Duty Socks
Long Johns
Sleeping Bags
Tent
Watches
GPS
Powerbanks
Action Cameras
Curate the perfect road trip playlist
Whether you're on the road, in a tent or trekking through the wilderness, having a playlist to listen to only adds to the experience. There are so many road trip playlists waiting for you to discover like this one or this one! But if you're more of a DJ, you can create your own playlist, too.
Make homemade granola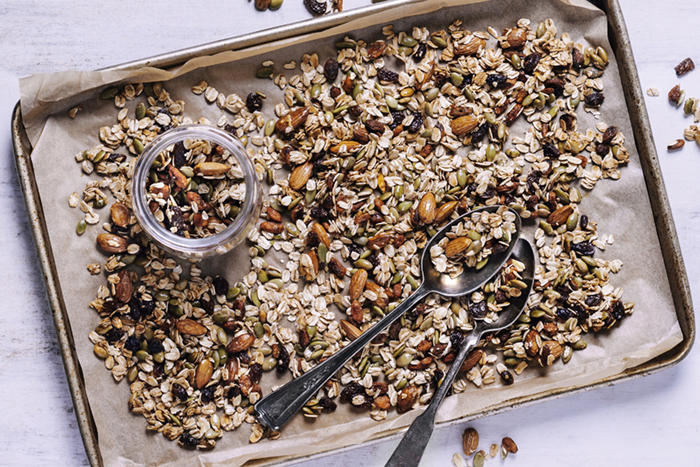 Whether you're road-tripping or hiking, chances are you're probably going to be a little far from a restaurant, so packing enough snacks should always be a priority. Dig into this deliciously simple granola recipe you can pack in bulk.
Ingredients you'll need:
1/2 cup canola oil or other neutral oils, such as corn, peanut or safflower
1/2 cup honey or maple syrup
1/2 teaspoon ground cinnamon
1/2 teaspoon salt
3 cups old-fashioned rolled oats
1 cup sliced almonds
1 cup raisins or other dried, chopped fruit
Directions:
Heat the oven to 300°F and line a baking sheet with parchment paper and set a rack in the middle of the oven.
Place the oil, honey, cinnamon, and salt in a large bowl and whisk to combine.
Add the oats and almonds into the oil mixture. Stir to coat well.
Transfer and spread the mixture to the prepared baking sheet into an even layer. If the granola is clumpy, use a spatula to press it into the pan.
Bake for 20 minutes total, with a stir halfway through. The granola will be ready when golden-brown and the almonds have toasted.
Place the baking sheet on a wire rack and sprinkle on the raisins or fruit. For clumps of granola, press and tamp down the granola before it cools. Let it cool completely before storing away.
If you're planning on storing for a longer period of time, store the cooled granola in an airtight container at room temperature.
Outdoor winter survival tips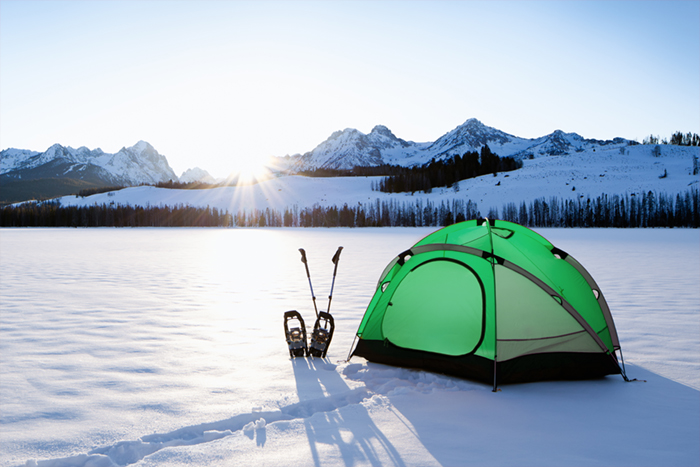 Surviving the outdoors has its challenges, but when you're prepared for the unexpected, you'll be ready to overcome whatever comes your way. For tips on creating a DIY snow shelter, starting a winter fire and more on keeping warm, click here. And once you're warm and ready to eat, here's a list of delicious recipes for over the winter fire.
Enjoy your Fakecation
We hope these ideas help you plan a Fakecation you'll love. Share it on social with #MyFakecation and don't forget to tag Manulife!