Earn AIR MILES® with your plan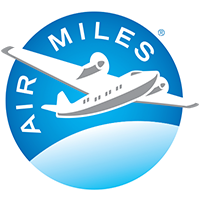 Flexcare®
Alberta
15 reward miles when you get a quote
100 reward miles when you buy a plan (within first 6 months)
10 reward miles every 6 months you have a plan (after first 6 months)
Ontario
15 reward miles when you get a quote
50 reward miles when you buy a plan (within first 6 months)
10 reward miles every 6 months you have a plan (after first 6 months)
Quebec
25 reward miles when you get a quote
10 reward miles every 6 months you have a plan (after first 6 months)
All other provinces and territories
15 reward miles when you get a quote
10 reward miles every 6 months you have a plan (after first 6 months)
FollowMeᵀᴹ
Alberta
15 reward miles when you get a quote
100 reward miles when you buy a plan (within first 6 months)
10 reward miles every 6 months you have a plan (after first 6 months)
Ontario
15 reward miles when you get a quote
50 reward miles when you buy a plan (within first 6 months)
10 reward miles every 6 months you have a plan (after first 6 months)
Quebec
25 reward miles when you get a quote
10 reward miles every 6 months you have a plan (after first 6 months)
All other provinces and territories
15 reward miles when you get a quote
10 reward miles every 6 months you have a plan (after first 6 months)
Critical Illness
5 reward miles every month for the first year you have a plan
1 reward mile every month after that
Life
5 reward miles when you get a quote
Plus, if you choose to pay your premiums monthly:
10 reward miles every month for the first year you have a plan
1 reward mile every month after that
Terms and Conditions
All
To be eligible to get AIR MILES® Reward Miles, a person must:
Have a valid AIR MILES® Card (If you are not currently an AIR MILES® Collector, you can enroll in the AIR MILES® Reward Program by visiting airmiles.ca).
The issuance of AIR MILES® Reward Miles for completing a quote on this insurance product (as set out above) is limited to only once per valid AIR MILES® Collector Number. Supply all relevant information necessary to generate a quote.
*Please allow 8 to10 weeks for AIR MILES® Reward Miles to be deposited to your Collector Account.
** Manulife cannot guarantee its availability.
®/TM Trademarks of AM Royalties Limited Partnership used under license by LoyaltyOne, Co. and The Manufacturers Life Insurance Company.